The World's Most Stable Climate
The World's Most Stable Climate
World Weather Online states that the "Algarve enjoys one of the most stable climates in the world" with its moderate weather influenced by both the Atlantic and Mediterranean seas and its proximity to North Africa. Portugal has 3,300 hours of sunshine per year, one of the highest in Europe. The Algarve has a temperate climate and although bathed by the Atlantic, exhibits Mediterranean characteristics. Below are statistics for the province of the Algarve. Silves temperatures tend to be higher than the average for the region, given its microclimate which is much appreciated by many foreign visitors and residents.
Safety First
Portugal ranks as the 17th safest country in the world, of a list of 153. Violent crime is very rare and petty crime is limited mostly to opportunistic incidents during the busy tourist season.
The OSAC report, produced by the US Bureau of Diplomatic Security, confirms that Portugal has no indigenous terrorist groups. Organized crime is not a major issue with the exception of isolated Eastern European or other immigrant groups. Foreigners, however, are well integrated into Portugal's multi-ethic society and while the country remains predominantly Catholic, it is very tolerant of religious, ethnic, and cultural diversity.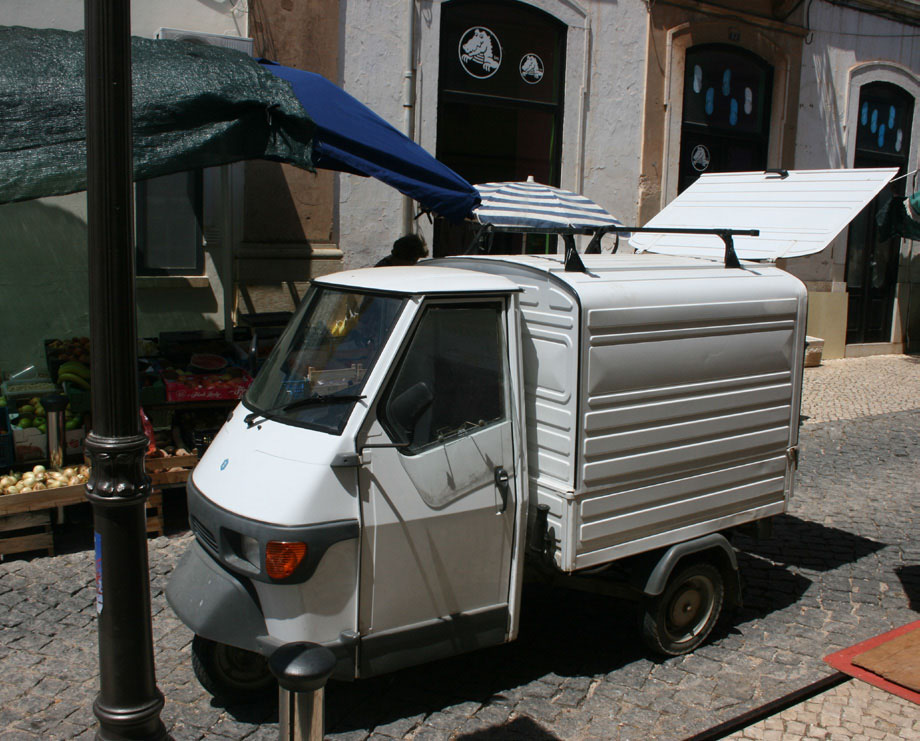 Highways in Portugal are an excellent quality and the A22 highway is no exception. Portuguese drivers, although at times prone to speeding and impatience (in common with many southern Europeans) are nonetheless quite peaceful. Incidences of road rage are uncommon. It is more likely that visitors will become frustrated by an encounter with a 50 cc car (called mata velhos or 'killers of old people' because the cars, little more than a shell atop a motorbike engine, don't have the safety features of modern vehicles) or with the occasional gypsy horse-drawn cart.
Lagoa, located on the busy EN125 road which also crosses the Algarve, is not considered an accident hot spot on what is otherwise one of the country's busiest regional roads. The city of Silves, situated further inland, is a driver's haven, with calm roads, respectful drivers, and no traffic jams.
112 is the national free number to call for most types of emergencies (from a fixed line or cellphone).
Beautiful Beaches
Where to begin!? Silves' two beaches, Armação de Pera and Praia Grande, have blue flags awarded by the European Blue Flag association. Among Lagoa's 17 spectacular beaches, some require bathers to descend large flights of stairs into wondrous cliff-enclosed coves bathed by azure waters. Others allow you to pull up and stroll out onto the light-colored sand. Most beaches have lifeguards during the summer season. Many have restaurants or snack bars, some of which stay open all year round.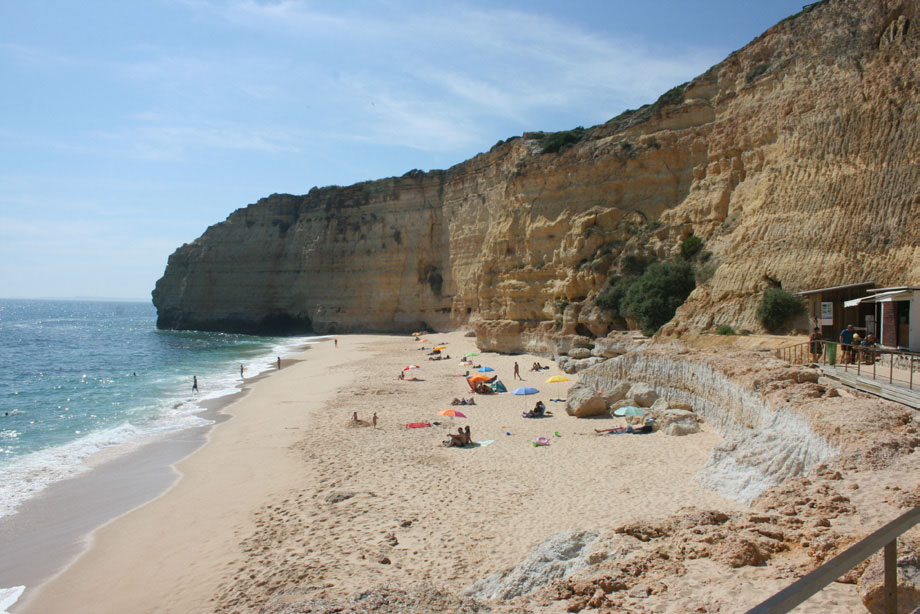 World Renowned Golf
The Algarve has an enviable reputation as far as golf is concerned. With Portugal voted Europe's 'Best golf destination in Europe in 2014' by the World Travel Awards, and the Algarve the gem of the Portuguese collection, it is no wonder that hundreds of thousands of visitors are attracted every year to the more than 40 golf courses dotted along a stretch of little more than 75 miles.
The Lagoa and Silves golfing landscape is dominated by the Pestana Group, Portugal's top hotel group. The Pinta
and Gramacho golf courses in Lagoa and the Silves Golf course allow players of all abilities to test their skills against a backdrop of some of the region's indigenous species of flora such as ancient carob and olive trees, combined with natural stone walls and artistic use of water features. With designs by famous US golf architect Ronald Fream, and South Africa's Nick Price, a round of golf here is an experience. The 5-star Amendoeira golf resort—with 36 championship holes designed by Nick Faldo and Christy O'Connor Jr—is one of the seven golf courses operated by Portugal's largest golf operator, Oceanico. For families or those who want to hone their pitching and putting skills, there is the 9-hole Vale do Milho course, with views to the Atlantic.
There are a number of specialist tour operators that not only book group golfing holidays but also arrange preferential tee times, discounts, and the all-important 19th hole arrangements!
https://www.allaboutretirementoverseas.com/wp-content/uploads/2018/09/An-easier-access-to-the-beach-at-Centeannes.jpg
614
920
Luis Teixeira da Silva
https://www.allaboutretirementoverseas.com/wp-content/uploads/2021/01/overseas-logo-2-min-300x168.png
Luis Teixeira da Silva
2017-06-07 22:39:25
2020-04-10 15:26:44
The World's Most Stable Climate