Live Like A King For Less – Budget Comparisons
The cost to live in Portugal is generally among the lowest in Western Europe. Some items, such as fuel (around €1.30/ liter or about US$5/gallon), electricity, second hand cars (Ford Focus 2012 diesel between €12,000 and €20,000, Audi A4 Avant diesel starting at €40,000) and electronic items such as appliances and technology, are much more expensive than in the US, but basic items are very competitive, especially when compared to Northern Europe. The keen grocery bargain hunter should also remain alert to extended weekend specials. With careful planning of your budget, residents are able to find discounts on some essential items every week.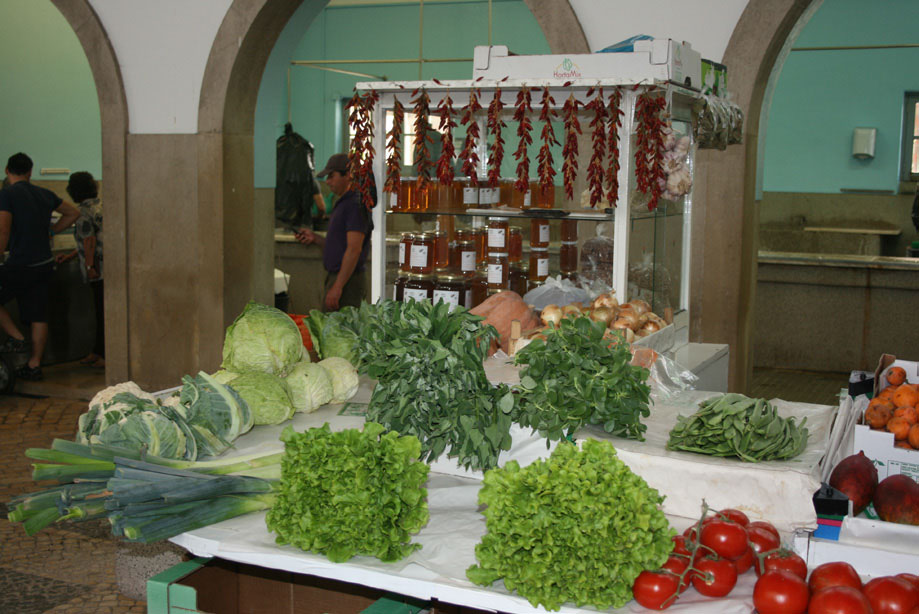 Most foreigners find the cost of eating out to be very reasonable. In fact, for a retired couple, it is often as costeffective to eat out and warm up leftovers in the evening (portions in Portugal are generous). Local supermarket chain Pingo Doce operates a number of family friendly restaurants where meals, all prepared daily, cost €3.99 plus the price of a drink. Some even run a daily special including a drink and bread roll for €3.50. Local restaurants, with which most new arrivals quickly become familiar, value regular trade and it is possible to negotiate a meal for two including soup, main meal, soft drink (or glass of wine), and coffee for €10. Do not expect a fancy ambience or service frills, but the quality of the Piri-piri, freshly picked veg, and local honey at the indoor market food is excellent for the price. Finding the preferred, low price local restaurant is a favorite past-time of most expatriates.
Buyer beware: whenever you see a menu in multiple languages, expect to pay more as the restaurant is targeting a foreign tourist market. If you want authenticity at a low price, look out for the "Pratos do dia" (dishes of the day) signs scribbled on a blackboard or paper stuck to the entrance. Prepared in larger quantities and with different fish and meat dishes every day, this is the way to get a tasty local meal for around €5-6.50. Be prepared to get by with sign language, basic English words, a phrase book, and a friendly smile, and you will save yourself money when eating out.
Eating out in Carvoeiro and Silves are two different experiences. Try Silves if you want authentic Portuguese eating. Strangely, one of the region's most famous seafood restaurants, Rui Marisqueira, is located in the inland city! But a visit to Rui's is not complete without tasting their carob tart, freshly made and delivered from a local pastry specialist. They don't always have it, but don't miss it if it's in the pastry display. Move next door and try the suckling pig at Fernando dos Leitões. Popular with many tourists are the chicken restaurants that are located on the road next to the river. Arrive early and don't expect to see a menu. They do portions and half portions of freshly grilled chicken (the chef does it under a plastic tarpaulin where the temperature of his 'kitchen' is often hotter than the grill!), freshly fried chips, and salted and seasoned lettuce and tomato salad. Keep ordering portions until you are full…
you'll be surprised when you are handed the very reasonable final bill.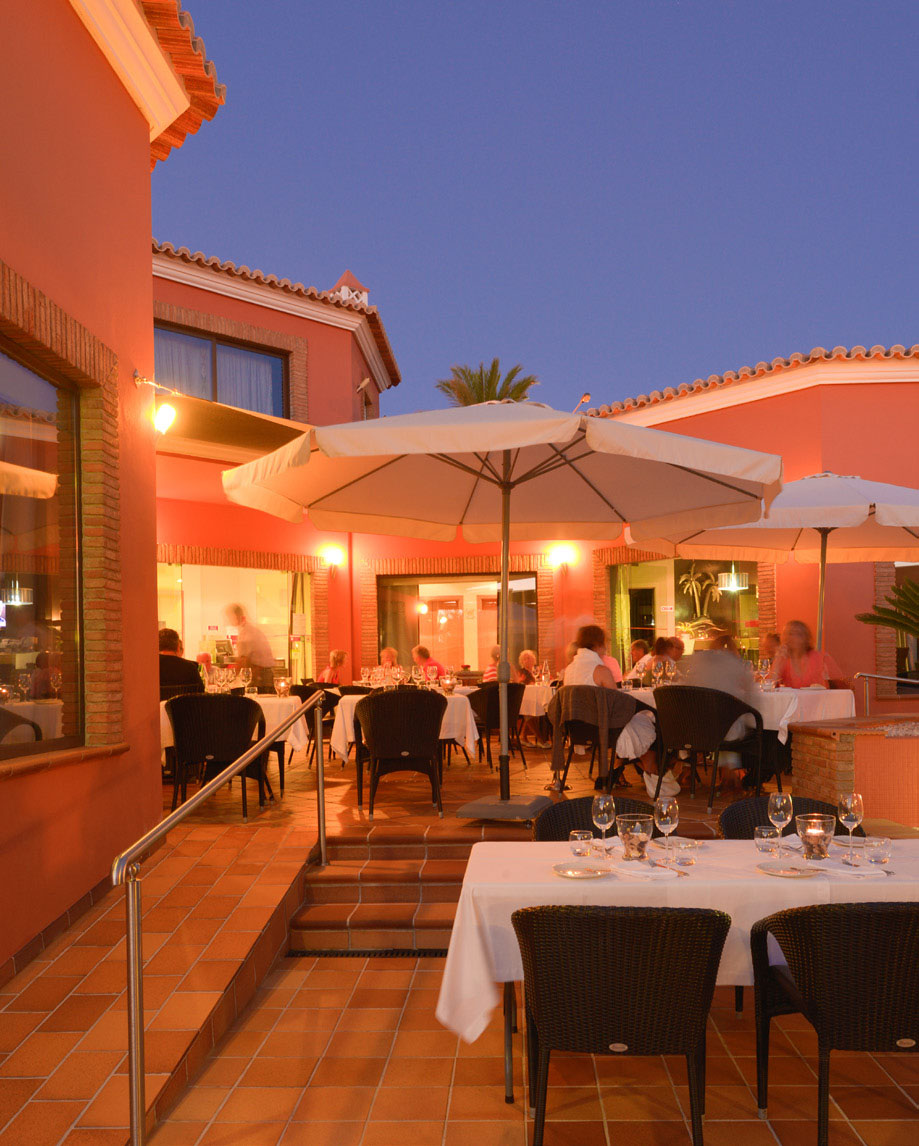 On the way between Silves and Lagoa is the Barradas restaurant, pricey by Portuguese standards but with great options and an impressive wine selection.
When reaching Lagoa and especially the village of Carvoeiro, you will be spoilt for choice. The town has a famous hill that is packed both sides with commercial establishments, most of which are restaurants of all types: traditional Portuguese, Italian, Chinese, Thai, the odd English or Irish pub, and even some vegetarian options. Ele & Ela is consistently ranked highly by its diners for its excellent cuisine, and two stand-out quality restaurants are located on the road between Carvoeiro and Sesmarias: Hexagone and Bon Bon. If it's cheap and filling Portuguese fare you are after, try one of the many options around the Fatacil fair grounds.
A full meal in a cheap restaurant will cost you around €8 including drink and coffee, a very friendly budget. Expensive restaurants will cost between €35-50 per head, including good wine. On average expect to pay between €15-20 for dinner. Lunch is usually cheaper as most people do not order wine, and menus often have quicker and easier-to-prepare options.
Algarve Monthly Budget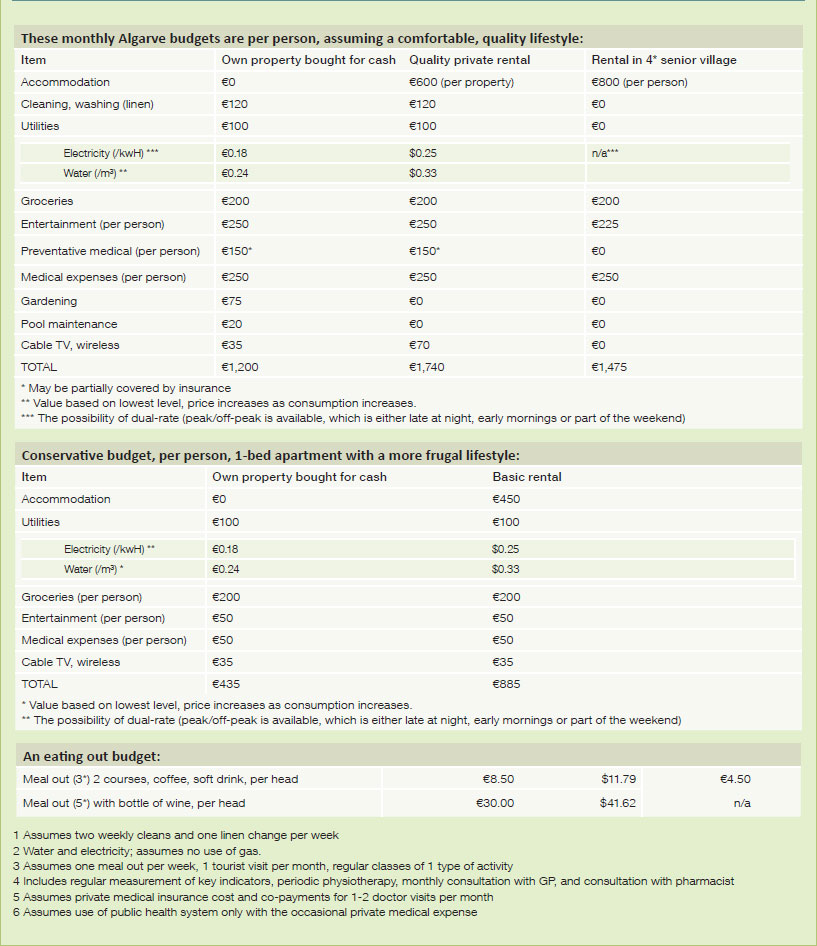 No Language Worries In The California Of Europe
The Portuguese, according to CNN's Friendliest Countries report, are the "7th most welcoming people in the world." The World Economic Forum ranked Portugal as 7th (among 140 survey nations) most-welcoming nation when receiving foreign visitors. In the field of language the Portuguese go above and beyond the reasonable to ensure that guests are made to feel welcome in their own tongue. Portuguese is a difficult language to master but some basic knowledge will accelerate integration and make simple daily tasks easier. Some language schools exist but there are well-qualified freelance language teachers who teach Portuguese at each student's pace.
The Association of Foreign Property Owners in Portugal, or AFPOP, caters to the many foreign residents and property owners in the country, and offers a range of services and discounts to members. With membership at €40 per annum, the benefits quickly outweigh the cost.
Due to Portugal's strong cultural and historical links with England and the fact that the Algarve is such a major tourist destination, English is widely spoken. English is compulsory as a second language in the schooling system and so the youngest generation speaks it. French, which was the second school language prior to being overtaken by English, is extensively spoken by the older generations. Portugal's largest expatriate population lives in France, and many of those people, nearing retirement and spurred on by adverse changes in French pensions and positive changes in Portuguese laws affecting pensions, have decided to return to the country.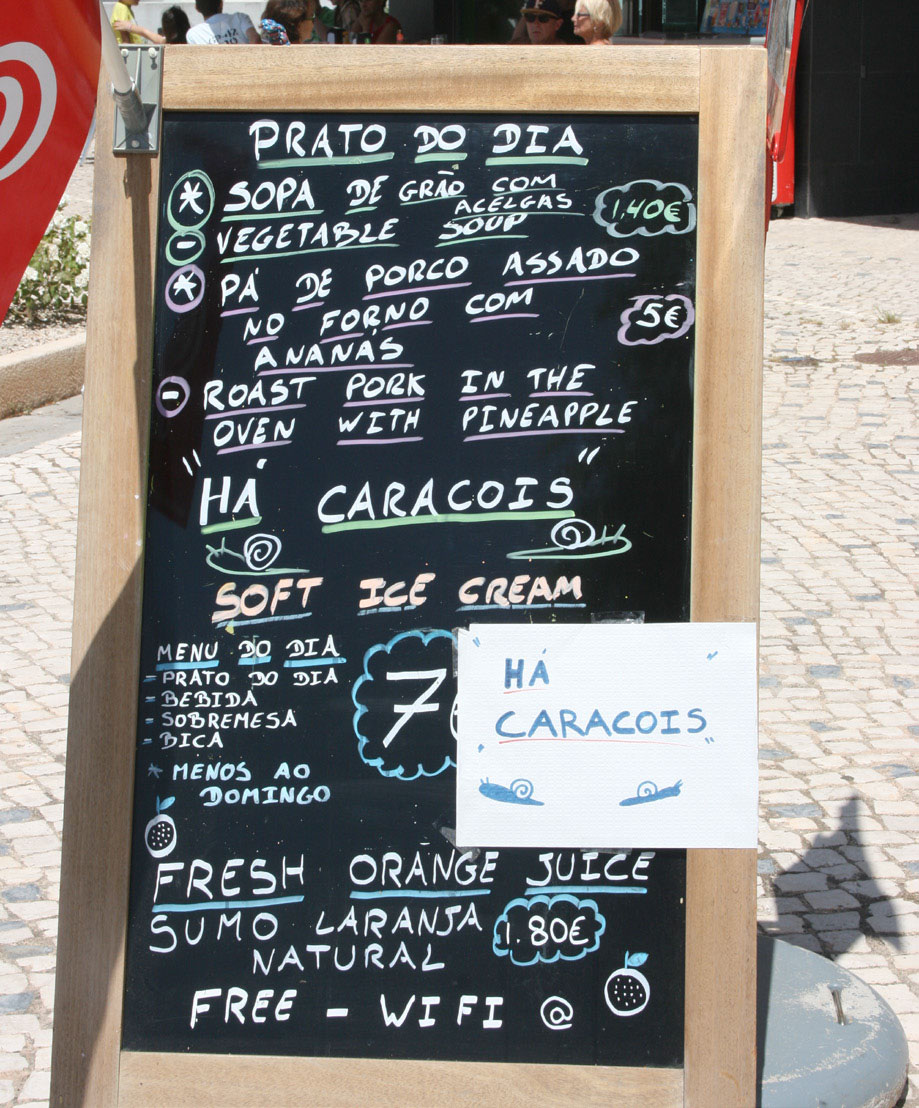 Many establishments including restaurants, private and public health centers, and hospitals, clinics, sports clubs, and supermarkets, have people able to interact with the public in a foreign language.
In Lagoa there is a well-established second-hand bookstore with thousands of foreign titles and many genres. Hand in your used books for a credit of between €1-3 and use your balance to buy other titles from as little as €2.50.
In summary, the Algarve is very well-placed linguistically to receive visitors and new residents from the USA and Canada.
Year-Round Activities
Fatacil is the largest showground in the province and hosts several large events during the year. The most popular for expats is the International Algarve Fair held in June every year, which unites the local and expatriate community around a variety of activities, shows, services and food and beverage. Larger still is the summer fair held in August, with daily live concerts by top national (and often international) artists. At a few euros a ticket per day, you won't find better value for money on a sultry summer night.
The Medieval fair in Silves is a celebration of the city's roots. Dancers, jugglers, flame-throwers, fire-eaters, and snake charmers, and snake charmers combine with a feast of regional cuisine to offer a very authentic experience. Costumes can be hired by those who want to dress the part!
In Lagoa, the annual sweets festival is an exquisite display of delicacies produced mainly from local ingredients, including fig, orange and almond, and the lesser-known carob with its cocoa-like powder—a staple ingredient in regional Multilingual menus, but reasonable prices for all tongues pastry making.
Around June every year, the smell of grilled sardines permeates the air of the coastal towns, as the annual sardine season peaks. Most traditional restaurants will keep them coming until you say 'basta!' Pay by the half-dozen and you know you're in a tourist establishment.
Throughout the year, but mainly from spring through fall, to make the most of the great weather, open-air jazz and
classical concerts are held. Most are free. Experience jazz at Lagoa's Sitio das Fontes but make sure you take some mosquito repellant because the idyllic location, on the Arade River, becomes a haven for these pests at nightfall. The Lagoa Auditorium is the place to take in a concert by the local youth orchestra (or even attend students' final auditions that are open to the public) or to watch a film priced between €3-4 per ticket.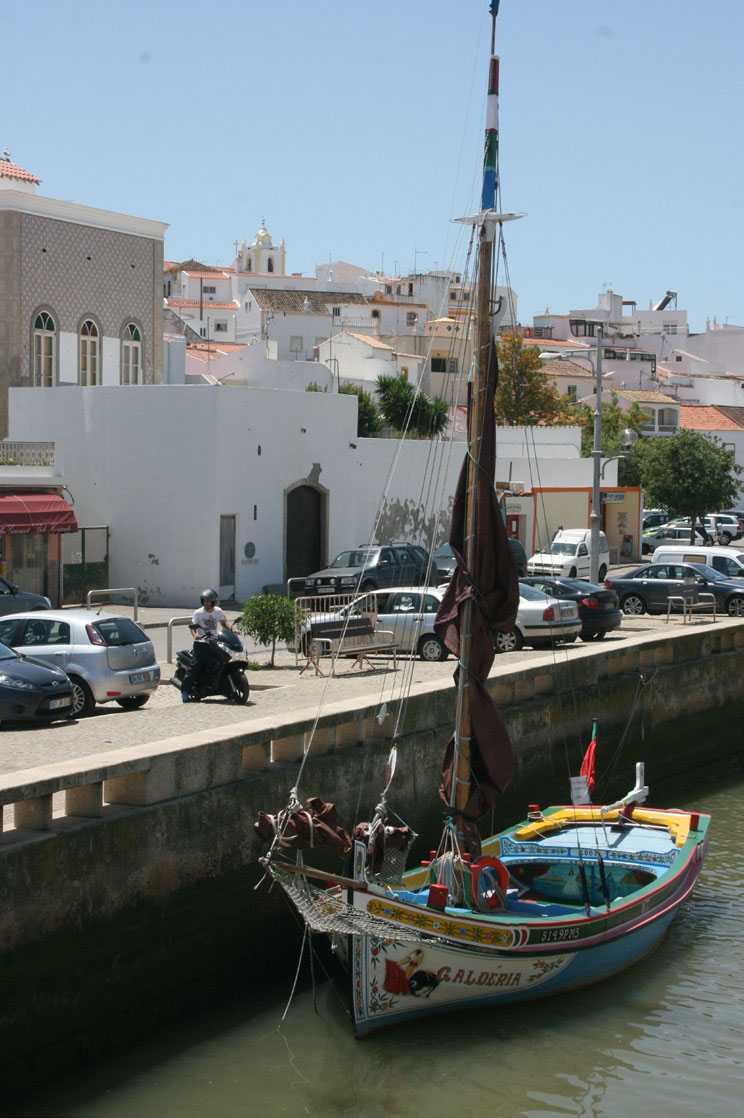 The Arade Congress Centre, a white elephant financed by several municipalities, private groups, and the regional tourist body, is nonetheless one of the most impressive congress centers in the country. With Europe's fifth largest stage and seating which, when retracted, increases the capacity from 1,000 to 4,000 or more, it sits quietly on the banks of the Arade River near the town of Ferragudo. Once or twice a year it springs to life with a motor car launch, a performance by the Russian ballet, or the finals of the World Dance championships.
If it's sporting action you're after, try something different. The daughter of the owner of one of the largest boat businesses is a multi-world champion and the family is always happy to offer adventure style practice sessions on the Arade. Kayaking, paddling, and scenic boat trips are all on your doorstep. And don't forget the boat trips to visit the cave-encrusted coastline or to fish. Or the sailing schools at the river mouth which are, by international standards, inexpensive.
For the tennis enthusiast, join the many expats who gather for social tennis at the Carvoeiro tennis club, or try the local club at Silves, located between the schools of the city and next to a park (to which you might have to retire to for shade if you dare play in the summer afternoons!).
Carvoeiro also has a well-stocked book exchange that allows expatriate residents and visitors alike to trade in books they have read for new titles.
Many retired expatriates become involved in local community or charity work: from manning kitchens, which serve meals to the homeless, to assisting with food distribution to the poor, supporting the donkey sanctuary, or helping with the housing of abandoned dogs, there is no shortage of opportunities to contribute to society and make a real impact that will also help you integrate faster into local culture. Although Portugal is a highly religious country and many social actions are coordinated by the church, there is an increasing trend for people to organize volunteer organizations, often bringing new and innovative ways of doing this from their experiences abroad. See the "Rolodex" for contact volunteer information.
Getting About…Drive, Walk, Sail, Cycle, And Paddle
Driving is easy in this part of the world. Short drives are often scenic. Leave Lagoa along the EN125 road westward towards the large town of Portimão. The approximately 5-mile drive involves crossing the Arade River near its estuary. See flocks of migrating or nesting birds, canoeists, and the occasional angler in galoshes searching for cockles. Return via the picturesque village of Ferragudo.
Local transport is reliable but the intervals between departures out of peak times can be long, especially in smaller village and inland locations. The municipality of Silves contains the province's main train station link, at Tunes, to the country's capital 180 miles away. Lagoa has one of the region's busiest bus stations, with buses leaving for locations in the Algarve and direct to Lisbon, a 3-hour trip away in luxury vehicles with Wi-Fi, in-trip movies, toilet facilities, and reclining seats.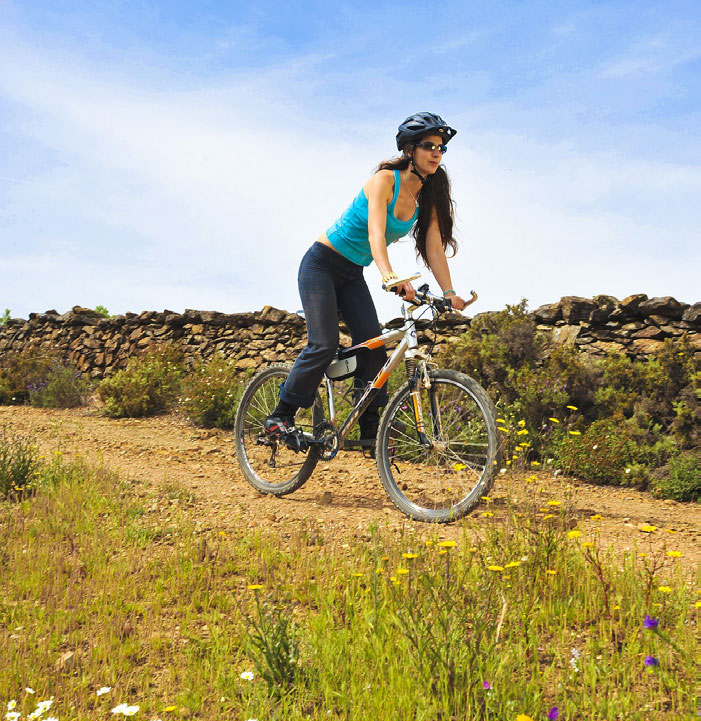 Tackle the rugged coastal paths on a mountain bike or on foot and get the benefit of spectacular sea and coastal views. Both Silves and Lagoa are easy to visit on foot and walking is much more popular in towns and cities than cycling.
The Arade River flows through the center of Silves. At high tide, small riverboats make their way downstream to the river mouth at Ferragudo and Portimão, and then back upstream. Kayak and canoe enthusiasts are often found paddling up and downstream.
How Easy Is It For The Disabled?
The Portuguese attitude towards helping others is reflected in a general openness towards minorities, in whatever sense. The disabled are no exception, but they have been faced, historically, with the challenge of inappropriate infrastructure, such as traditional stone sidewalks that are difficult for wheelchairs and for people with canes or walking aids, few ramps into public transport, and poor signposting. Portugal's infrastructure is improving for disabled communities and it is generally true that where specific conditions do not exist, local people will go out of their way to help. Silves and Lagoa have benefited from significant retrofits to existing or newer facilities. Community swimming pools are fully equipped with ramps and disabled pool access, public buildings such as libraries now have disabled access, and even public parks make it easy for the disabled to be dropped off and enter with reduced effort.
The Gay And Lesbian Community
Historically Portugal is a deeply Catholic country. For this reason many of the beliefs and religious traditions remain, although change to this belief system has accelerated dramatically with globalization, the free flow of people and ideas over country borders, national debate around topics such as adoption by couples of the same sex, and changes in the law. The GLBT community is neither large nor very visible. Do not be surprised, therefore, if you and your partner visit a remote area and get inquisitive looks from the locals.
How To Get Here
Faro airport, located around 60 kilometers (38 miles) from both Silves and Lagoa, is one of Portugal's busiest airports and its most important tourist hub, handling about 5.5 million passengers a year. Direct flights arrive from 76 international and three national airports. Airsat's recent addition of a weekly direct flight from Toronto's Pearson Airport means that the destination is now directly accessible to the Canadian market. If you travel from the US, you would probably connect via a major European capital.
Well in excess of 4 million visitors arrive in the busy July- August period, which means that the remaining months are remarkably tranquil for travelers.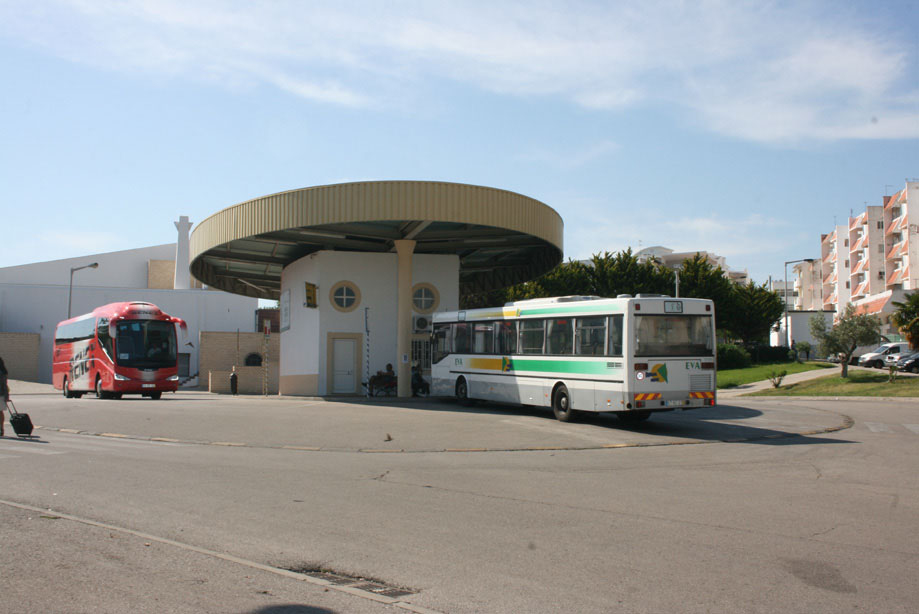 The A22 highway links Silves/Lagoa to Spain, 112 kilometers (70 miles) away. The cost of the one-way toll is approximately €7.70. The A2 highway, with easy access from Silves via Tunes, makes Lisbon, the country's capital, approximately a 3-hour drive. Taking the fast route to Lisbon via the toll highway, where legal speed limits are 120 km/h (75 mph), will cost around €20 for the 180-mile drive. Choose the more leisurely route along the national road, which is mostly in excellent condition, and where you can stop to eat at one of the many traditional restaurants or have a picnic on one of the route's scenic vantage points, and spend only €4 on tolls (the saving will pay for a meal for two!).
Bringing Pets To Portugal
The transportation and importation of pets is well regulated in the EU and the rules applicable to Portugal are documented on the relevant Ministry site, which is also available in English, here.
Unfortunately, the economic crisis of 2008 resulted in a significant increase in the abandonment of animals by people who could no longer afford to keep them. Although there are local municipal kennels, due to overcrowding they tend to operate a strict policy of putting animals down after a week if they have not been rehomed. There are several local charities, including a few charity shops in Lagoa and at least one in Silves, which raise money for initiatives such as the Donkey Sanctuary and the Association for the Protection of Animals in the Algarve (APAA). The Scruffts dog show held annually at Fatacil is also a source of complementary income for the work they do. These organizations are always looking for volunteers to help in whatever way possible and it is a great way to get involved if you are an animal lover. See the "Rolodex" for contact information.
Warts And All
The biggest complaint of most people who arrive here is Portuguese bureaucracy. Much of this is due to a language barrier which makes matters such as finance, tax, and dealing with banks and utility providers frustrating at times (especially as the latter generally have poor records of customer service). Nonetheless, renewing or getting a driver's license is easier than doing so in the US, for example, as Portugal has migrated most of its public record system to electronic records over the last decade or so.
My recommendation would be to stay away from any project involving planning. If you are a keen builder, developer, or would like to make substantial changes to existing historical buildings (such as converting them into boutique hotels)… choose another location. Planning is a lengthy process requiring years, with major projects often taking more than a decade to clear the upward of 30 entities who typically need to give their opinion as to the merits of any endeavor.
Starting a business in Portugal, while not as complex as in countries such as Brazil, is not as efficient as in countries such as the US. Accounting requirements can be complex and appropriate legal, tax, and accounting support is a must for new arrivals wanting to work in or from Portugal.
Many people are concerned about the economic woes of the country prior to and following its bailout post-2008. While this is indeed a concern for existing residents who have seen the tax burden increase, the NHR measure is aimed at attracting new residents to the country and guaranteeing low tax. New residents will benefit not only from this status but also from Portugal's need to become more competitive, which in many instances has driven down prices. An excellent example is real estate.
New residents should consider carefully where they live, because the inland areas of municipalities such as Silves have very few inhabitants, and the initial search for quiet and privacy can quickly turn to isolation as foreigners find themselves far from town and city centers and unable to communicate with rural populations whose command of English is not as good as that of people in towns and cities.
Almost without exception those who have chosen Portugal as their home, and have planned financially for their move, are extremely positive about the country and its lifestyle.
Is This The Place For You?
If you want an excellent quality of life, with a low cost of living or budget, great tax benefits, in a location that within easy access of all of Europe and equidistant from North America and Asia, the Algarve is an obvious option. If you seek the tranquility of country living while being minutes from the region's awardwinning beaches and golf courses, and from the hustle and bustle of a range of tourist activities, then Silves and Lagoa are excellent choices.
The ability to save money, pay less tax, access quality healthcare, enjoy a healthy lifestyle, be part of a community
where English is widely spoken, and get to most European cities in less than three hours, are major attractions for foreign residents.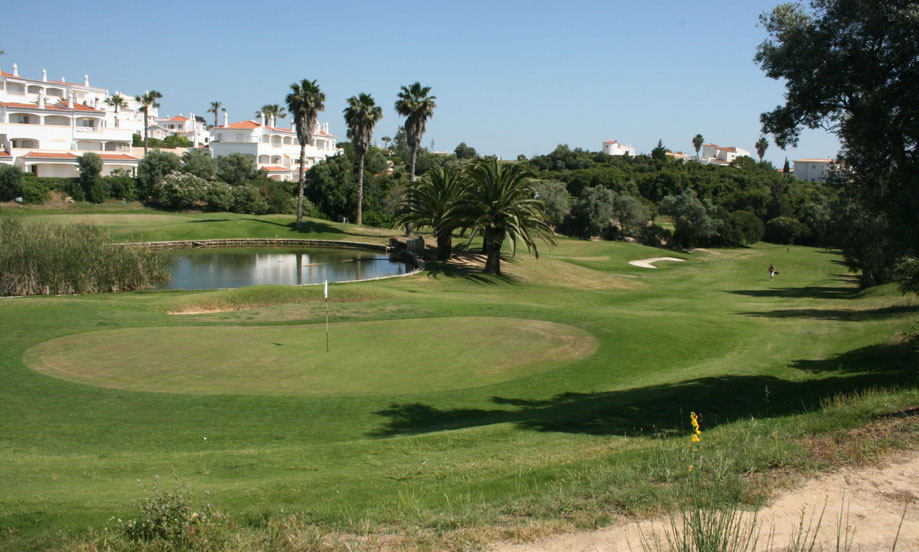 Most people who move here notice the change of pace from large cities and towns. It takes time, like good wine, to mellow. If you are moving here to work locally, be prepared for some stress relating to bureaucracy and the difficulty in the language if you don't already speak it. If you are looking to work abroad and want to leave your family in a safe, healthy environment, then look no further. Hundreds of expats already do this, and once the secret is out, many more will do so. If you wish to retire, there is hardly a person who has visited who does not think of staying for good. Making friends is easy, whether with locals or expatriates. The fact that new residents will soon have an option to reside in rental communities of like-minded individuals, who share interests, means that purchasing properties is not the only route for new arrivals.
With all this and a lot more, it is easy to see why the region has attracted more than 63,000 official residents or about 15% of the region's population—although the number is several times higher as many foreigners remain in the country for a substantial part of the year but never become officially resident. Just over 4,500 of these residents live in the Silves municipality and 3,700 in the Lagoa municipality*, with Carvoeiro being one of the most popular multicultural expat towns in the Algarve, catering to a range of nationalities. (* Source: www.sef.pt)
https://www.allaboutretirementoverseas.com/wp-content/uploads/2018/09/Outdoor-gourmet-eating.jpg
1146
919
Luis Teixeira da Silva
https://www.allaboutretirementoverseas.com/wp-content/uploads/2021/01/overseas-logo-2-min-300x168.png
Luis Teixeira da Silva
2018-05-04 22:40:23
2020-04-13 14:07:14
Live Like a King for Less