Europe's Best Kept Secret
Europe's best kept secret. That's how this part of the world is often described. Why? Because it has Europe's best beaches, Europe's best golf courses, one of Europe's friendliest folk, it's the chosen retirement destination for over 100,000 resident expatriates, and, added to all that, it's Europe's newest tax haven.
Several international publications have ranked Portugal as one of the best overseas retirement destinations, including the British broadsheet the Telegraph, which rated the country asthe "2nd best place to retire abroad." A safe region, with very little crime and a laid-back lifestyle for expatriates, this destination caters equally to families and retirees, due to the wide variety of cultural, nature-based, sporting, gastronomic, and other activities. Long a popular summer destination for sunseekers and a winter-stay retreat for those getting away from Northern Europe's colder months, the Algarve receives more than 5 million annual visitors through its airport alone, swelling the local population of approximately 350,000. Add to this the fact that it is the Portuguese people's preferred holiday destination and that the Spanish love to visits its wilder western coast, and you begin to understand why, at peak times, several million more come here to experience its beauty.
Expect to enjoy the lifestyle if you holiday, study, or retire here, but count on some frustration if you move to the region to work. Business bureaucracy and the shrinking of the economy because of the financial crisis of 2008, mean that the region is not the obvious choice for those looking for employment. Entrepreneurs, on the other hand, will find that the region's excellent communications infrastructure, pleasant working environment, and cheap and talented labor force, together with a range of EU and national incentives to encourage start-up activity, may well make this a preferred location for launching new business ideas.
If you are looking for a mix between the Algarve's historical roots and the spectacular beaches for which it is famous, then look no further than Silves and Lagoa. These two municipalities, located slightly west of center in Portugal's southernmost province, allow residents to experience the best the area has to offer.
Silves, nestled in verdant valleys surrounded by the country's largest citrus-growing area, and on the banks of the Arade River, which is navigable to where it meets the sea at Portimão, offers a warm microclimate, and visitors here will feel comfortable all year round…but perhaps just a little flustered when temperatures soar in the summer! Silves' undulating hills are located inland in the region known as the barrocal (pronounced "buh-rroh-kaal") and are covered with indigenous bush and scrubland interspersed with the triad of regional trees: olive, carob, and fig. The barrocal and its fauna contrasts sharply with the expanse of white sandy beach of its only coastal town, Armação de Pêra.
For a variety of beaches, hop over to neighboring Lagoa, with the capital town of the same name, which is a much smaller municipality located close to the ocean. Most of its activity is related to tourism around the coastal resorts towns of Carvoeiro (pronounced "kuhr-voo-ey-roo") and Ferragudo. Here's my video tour of the area including the main towns covered in this issue of the ORL.
With the Portuguese being the largest fish eaters per capita in Europe, finding fresh fish at one of the many daily markets is not difficult. Add to that a variety of fresh produce grown in the region and available in the local markets of both towns, and there is no excuse for unhealthy eating of any type! Wash your meal down with one of several local wines and you have the makings of a superb, yet healthy, gastronomic lifestyle.
Portugal has, according to a past Bloomberg report, the lowest cost of living in Western Europe. A variety of competing supermarkets in the Silves and Lagoa area make this area on average 30% cheaper than most European countries further north.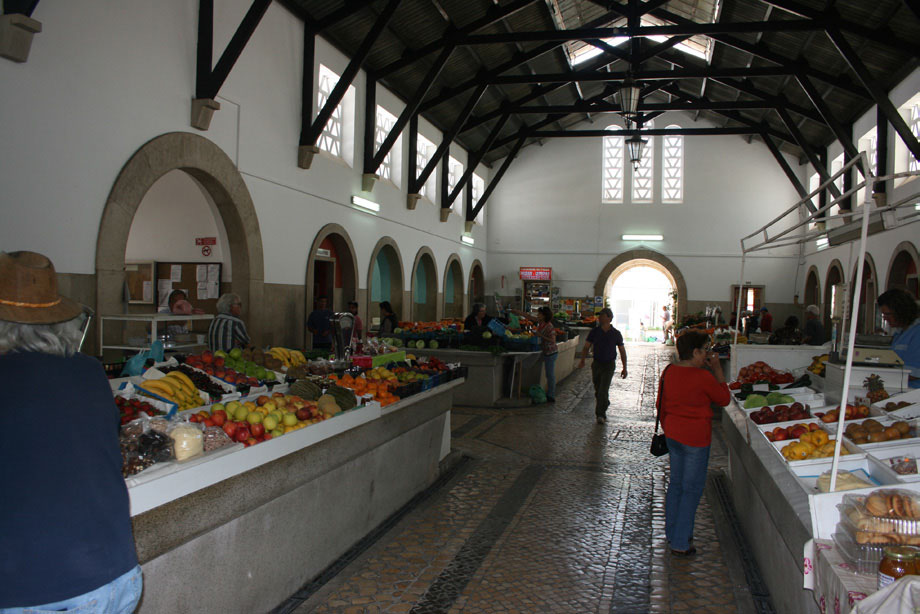 The Silves and Lagoa areas are positioning themselves as leaders in the retirement sector within the Algarve, Portugal, and Iberian Peninsula. Two of the region's pioneering projects in senior living will be launched in these two municipalities— see "Making The Right Property Choice" for more information.
Add to these factors recent legislation that allows many foreign residents to receive pensions tax-free in the country, and you would be hard pressed to find many similarly attractive retirement destinations in the heart of Europe, because the Algarve is Europe's best kept secret.
https://www.allaboutretirementoverseas.com/wp-content/uploads/2018/09/The-immaculate-main-square-in-Silves.jpg
627
920
Luis Teixeira da Silva
https://www.allaboutretirementoverseas.com/wp-content/uploads/2021/01/overseas-logo-2-min-300x168.png
Luis Teixeira da Silva
2014-05-18 22:38:26
2020-04-10 16:12:44
Europe's Best Kept Secret