LONG-TERM RENTALS:
THE FUTURE OF THE RENTAL MARKET IN PORTUGAL?
As recently as two years ago, it was unquestionable that Portugal provided Europe's best investment destination. A growing economy, falling unemployment, a recovering real estate market, an investment surge in real estate driven primarily by the very successful Golden Visa program, a wave of (mostly) wealthy foreign retiree immigration driven by the Non Habitual Resident program, all this fuelled by 8 successive record-breaking years in the tourism industry, and no one could question the underlying fundamentals. Add to this the fact that Portugal had taken a long time to start to recover from the losses caused by the 2008-9 financial crisis, with property values falling as much as 40% in some locations.
The result of the perception of an improvement in the investment climate and the many measures intended to stimulate the economy was a jump in foreign investment. No sector felt the impact of this increase in capital inflows like the real estate market. From Chinese investors to French residents, the country's real estate boomed and in 3 years, Lisbon had seen property growth of 60% and off-plan sales of modern, new-build product were back to full swing as if the recession had never happened.
Much of the growth was caused by investors who saw in Portugal not only an opportunity for capital appreciation from a low base, but also the possibility of rental yields. The country's regulated, but very low tax, regime called the Alojamento Local, meant that early buyers who made their property available to the short-term rental market, were paying approximately 4% tax on gross revenues.
However, since then, we have observed the beginnings of dissatisfaction with over-tourism, the "expulsion" of local residents by (mostly) foreign owners, leading to a loss of character of entire neighbourhoods which were the drawcard attracting investors and visitors alike to the country's authenticity, and an increased lack of respect for remaining local residents.
As a result, the government, which is in a parliamentary coalition with far-left parties, has set out a strategy of (not-so-gradual) assault on those perceived to be wealthy. And, unfortunately, as houses and apartments with sea views elicit a much more visceral response than pieces of paper known as shares or even a pile of intaglio paper known as money sitting in bank coffers, the government has set its sights firmly on financially penalising all those who own real estate.
While long-term rental contracts have historically paid capital gains tax (mais valias) on gross revenues, the government now appears to have the short-term rental market in its sights, especially if property is being managed as a short-term investment or let to the short-term or tourist market. There is talk that taxation may reduce for longer, more stable contracts, meaning that the discourse is that the short-term rental market may soon lose some of the many advantages it has, relative to longer contracts.
In 2017, the Portuguese government started its assault on real estate owners by approving the AIMI, an extraordinary real estate tax which applied to all owners who singly owned more than €600,000 of real estate (or €1,2 million as a couple). The law was named after the leader of Portugal's extreme-left party, who campaigned tirelessly for its adoption.
Also in 2017, changes to the local lodging (Alojamento Local) legislation were implemented, including:
An increase of the taxation basis from 15% to 35% of gross revenue, meaning an effective increase in the base rate of taxation on short-term rentals from less than 4% to around 10%. While still very competitive, the increase was significant
Application of employer's social security for companies managing client properties
Higher water rates in some municipalities for properties registered as local lodging
The need to present detailed calculations and proof of expenses, effectively eliminating the simplified regime for owners with annual rental values of around €27,000
It was also in this year that owners of local lodging establishments became aware that all of them had been caught by a little-known legislation which meant that anyone registering for short-term rentals was liable for capital gains. This remains an unclear and little-known aspect of the Alojamento Local.
In 2018, with a number of complaints about the effects of excessive tourism and short-term let properties, and the adoption of stricter rules in locations as diverse as Paris, Barcelona, New Zealand, Thailand, and Croatia, meant it was only a matter of time before the government started to change short-term rentals even further. New legislation, which has been approved by parliament and promulgated by the President, broadly forces the following changes:
Municipalities will have the right to define zones with quotas on the number of short-term let properties, and owners will be limited to a maximum of 7 short-term rental properties within these zones
Local lodging licences are personal and non-transferable in these areas and so if the property is sold, the new owner may not be able to get the licence renewed if the quota for that area has been reached. Buyers should be particularly careful about historical suburbs of Lisbon including Mouraria, Restelo and similar
Condominiums will have the right to determine if and whether local lodging can be assigned to a property. Approval will require at least 50% of all voting members or owners
Condominiums can charge a premium of up to 30% on condominium fees for those renting short-term
Multi-risk and liability insurance is compulsory and must now also cover damage by clients to condominiums
All client and tenant documentation must now be in three languages
These legislative changes will come into effect 60 days after their final approval in Parliament, forecast for October.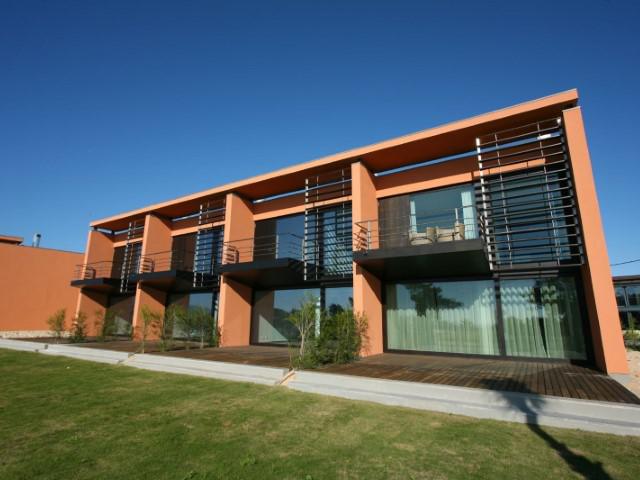 As a result of these changes, the market is starting to look more seriously at long-term rentals. Because long-term rentals, and even longer winter rentals of 8 months or more, are scarce (most owners prefer to make as much money as possible in the summer), Algarve Senior Living explains to customers how winter lets can complement summer revenue or substitute, in most cases, the summer revenue through an alternative model. Although online booking platforms have made direct marketing by owners much easier, and drastically reduced the role of the tour operator, many owners have yet to fill their properties fully beyond the peak months. It is important that owners do detailed calculations including expenses and tax, to determine which model works best for their propery/ies.
Algarve Senior Living has operated its unique model of long winter monthly lets, alongside the shorter summer weekly lets, for several years. Owners are now questioning whether they should consider transitioning to long lets if they currently operate summer lets only. We have seen an increase in the number of our property owners making their properties available for at least 6 months in the winter, in an attempt to balance the revenue streams in the summer and winter.
Advantages for owners of long-term and winter lets in their properties
Winter lets are an excellent way to make extra revenue in months which are usually slow and where properties are closed
Taxes and legislation surrounding short-term rentals are increasing, with more changes already approved by Parliament and the President set to become law by the end of 2018. Long-term rentals avoid these changes which affect the short-term lettings market
There is already talk of a property and a real estate bubble impacting short-term rental values so owners can protect their assets by negotiating good long-term rental values while the market is still buoyant
While the taxation is higher (28% versus around 10-16%, depending on VAT, for short lets), this difference is forecast to reduce as taxation on short lets increases
Expenses, including cleaning, in long-term lets are paid by the tenant and not included in the rental
Security deposits are higher, churn is lower
Commissions from third parties may be lower. In the case of Algarve Senior Living, commission is added to the negotiated base rental amount
Owners have time to vet and select their guests. Checking references is possible
Long-term tenants tend to be seniors or families. There is less damage and properties benefit from year-round occupation
For owners with Alojamento Local, 2018 is the year in which they can move their property from category B (Alojamento Local or local lodging) to category F (Arrendamento or long-term let) and suspend any capital gains which has been caused by the AL status. This is of particular relevance to any resident owners, such as Portuguese landlords, as CGT is much lower as a resident.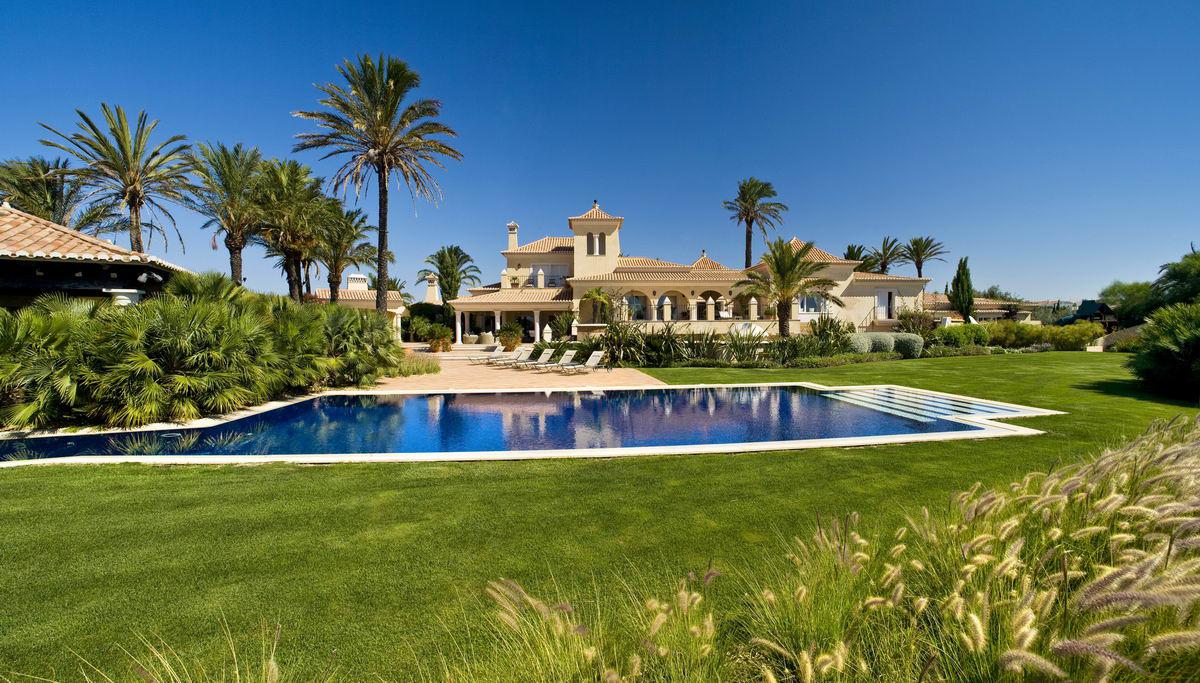 Advantages for tenants of a long-term rental
Stability: knowing that they have a place to stay throughout the year, without the price fluctuations of the expensive summer months
Visibility of expenses allowing for better planning
Expenses are controlled directly by tenants, so if they wish to use more air conditioning or heating, they pay the bill, whereas if they decide to use blankets, they can save
Contracts will allow those tenants who qualify, to apply for Portugal's tax-free Non Habitual Resident status
Challenges for tenants of a long-term rentals
Algarve Senior Living explains in detail the reason why tenants cannot expect to find quality property in good locations at discounted prices: in addition to the boom in demand, many tenants did not understand that long-term rentals are still taxed much higher than shorter rentals
Many tenants looking for a long-term or annual rent, finding prices higher than they imagined, enter into a shorter contract in the slower winter months hoping they will then find something suitable when they are living locally. While this is sometimes the case, it often does not work for three reasons:

The area selected is not necessarily the one in which they finally wish to settle. Their landlord has no knowledge of other areas nor any interest in finding a solution which will mean losing a winter rental earlier than planned
There may be a special requirement, such as pets, which makes the list of available inventory very short indeed. Companies like Algarve Senior Living have spent years compiling their portfolio of properties which often involves months of negotiation with owners. Even then inventory changes but due to a larger variety, finding an alternative is usually possible
Every winter month which passes brings us closer to the expensive summer months which in turn sees a decrease in inventory and an increase in price. Often owners, who in November are nervous when they see an empty winter in front of them, become much more confident by March when they see the approaching summer months

The largest challenge for tenants is to understand that often sacrificing one or more criteria in order to get a full-year rental contract, is better than sacrificing the length of time in the hope of then finding the perfect solution later. Without exception, the latter approach is always more expensive.

Algarve Senior Living hopes to continue to play an active role in explaining the benefits of long lets to property owners, and implementing fair long-term rental pricing for tenants in the context of a booming market. Our investment in www.luz-living.com, the Algarve's first coastal residential project for expatriate seniors, offering both apartments to purchase or for long lets, underscores our commitment to this model.
https://www.allaboutretirementoverseas.com/wp-content/uploads/2020/03/Screen-Shot-2020-03-26-at-18.02.45.png
471
830
Luis Teixeira da Silva
https://www.allaboutretirementoverseas.com/wp-content/uploads/2021/01/overseas-logo-2-min-300x168.png
Luis Teixeira da Silva
2018-09-17 23:04:21
2020-04-10 14:58:24
Long-term rentals: The future of the rental market in Portugal?