THE TIMES IN WHICH WE LIVE
We live in absolutely unprecedented times. Never has the world known a hidden killer that has kept billions of people indoors, truncated economic activity and sparked such a spike in volunteerism. Any analysis of the effect of the Coronavirus pandemic places Travel and Tourism at the top of the list of sectors of economic activity most likely to be impacted by this latest crisis.
Tourism is one of the world's largest revenue generators and employers. In the Iberian Peninsula, Spain relies heavily on its mass tourism which occurs primarily between Easter and October on the mainland (and autumn, spring and winter on the Canary Islands). In Portugal, the sector represents around 13.5% of GDP, the highest proportion of national income of any country in the world.
THE EFFECT OF COVID-19 (CORONA VIRUS) ON TOURISM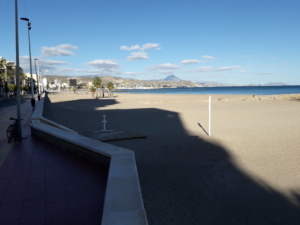 It is a truism to say that Covid-19 will dramatically affect the tourism industry. It is doing so already. Cancellations are up between 30% and 96%. With the forced closure of hotels, occupation and revenue have disappeared.
There has been a lively online debate. On one hand, disgruntled travellers are unable to book their perennial favourite destinations because bookings systems, like hotels, are shut. They have been quick to name and shame hotels, mainly in Spain, for not taking their bookings. Despite visiting the same location religiously for more than a decade, some tourists have booked another destination. Turkey appears to be an early winner as a result. Its hotel operators have encouraged bookings, often with as little as £100 security deposit.
On the other side of the argument, are those who claim that any booking made now is merely "false security". Hotels who are given hope of a future booking face the very real risk of cancellations. With each cancellation there is an associated inconvenience and cost of dealing with refunds. To pre-emptively take bookings would be borderline flouting of the law, with repercussions if isolation restrictions are extended again.
THE PROS AND CONS OF OFFERING LOW-DEPOSIT ACCOMMODATION
Clearly with a reservation deposit of as little at £100, many will be tempted to book. A few challenges exist with this model:
THE EXPECTATION OF FULL REFUNDS
Visitors and tourists have become accustomed to a Coronavirus full refund policy. There is an expectation that if there is any hint of continued disruption due to the virus, people making these bookings will be among the first to clamour for a refund. Not a change of date, but a refund. Tourism establishments and tour operators are already refusing to provide refunds unless legally obliged to do so. An example was a £17,000 chalet booked by a large family in a Swiss canton. The canton had not formally decreed the closure of its tourism. Although the chalet remained open, no one was authorised to travel to it. The tension between tourists demanding refunds and owners and operators refusing to grant them, will increase.
THE COST TO THE BUSINESS OF PROCESSING CANCELLATIONS
The cost of processing a reservation, and of then cancelling it, is probably greater than £100. Costs include communication with the client, processing the refund via credit card or another means (even more costly in terms of man hours required), and then updating accounting system, which may or not be fully automated. Some online operators are currently keeping on staff mainly to process refunds. This is a fixed cost to the business which reduces its operating margin. This may be a model that is required, for a period, because of the extraordinary circumstances. The model is not sustainable long-term for anyone operating a tourism establishment. At some point, the owners and operators of these establishments will have to decide whether they wish to take reservations and risk cancellations, or limit their exposure by only starting to take reservations when the situation regarding travel becomes clear.
Algarve bookings as reported by the Portugal Resident, fell 45.8% in March, with only 28.6% booked. Portuguese visitors were down 54.5%, Germans 51.7% and Brits 48.9%. This is unsurprising as around 60% of hotels in the Algarve closed, meaning total available capacity was in itself limited.
NEW RULES BALANCING GUEST AND OWNER RIGHTS AND RESPONSIBILITIES
These are some ideas which we are implementing together with owners and partners:
Any client who decides to book now, especially one who asks for preferential conditions, should accept that in exchange for those benefits they will be subject to a stricter cancellation policy. It seems fair and correct that the traveller must bear any change or cancellation which is not strictly necessary as a result of government policy (for example, an official ban on travel or continued need to isolate), especially if warned in advance of the policy;
As a minimum, tourist establishments and private rental properties should not be shy to communicate that all bookings will be subject to a minimum processing fee, in the event of a need for a refund or a change. The value or the percentage of this fee should be clearly stated in writing;
Important for owners is that some sites, Airbnb among them (Booking is adopting a more cautious approach although it already has as its business model a very flexible cancellation policy, heavily skewed in favour of the guest), have the power to implement policies which may contradict those set by individual owners. Owners should avoid accepting bookings from sites where the policy may override their own. Block calendars to avoid cancellation penalties which affect your status as a host, or suspend your property listing temporarily;
Use virtual tours and video software, where possible. Vet enquiries based on the ability of clients to take a decision remotely, or to visit if already locally based.
GUESTS AND OWNERS: THINKING OF EACH OTHER IN THE NEAR FUTURE
These are the moments for bargain-hunters. UK Airbnb hosts are advertising their properties as "Covid-19 proof" due to being remote. They simultaneously ignore the fact that no travelling for tourism is allowed. Foreign residents in Portugal feel that now is a great time to negotiate a new lease on a better property. They are also attempting to get owners to include some summer months as part of the rental agreement, arguing that continuing uncertainty may see those properties remain empty in the peak months.
The recovery of the sector will inevitably be incentive-driven. It is however important that the industry's ecosystem applies, in the spirit of fairness and solidarity, a balanced approach to both incentives and cancellation policies. Perhaps part of the solution will be to give greater importance to long-term rentals. Supporting local owners who have made available properties such as those on www.algarvelonglets.com for winter or long lets is a start.
The tourism industry will face an acute period of disruption, which one hopes will last no longer than one season. For the tourist and traveller, excellent bargains will certainly be on offer. For the owner and operator, now is the time to sacrifice some profit in exchange for increased certainty of revenue. If this balance is found, all parts of the tourism industry will certainly emerge stronger from this crisis.